GMC Sierra 1500 – One Of The Best Launches Of 2014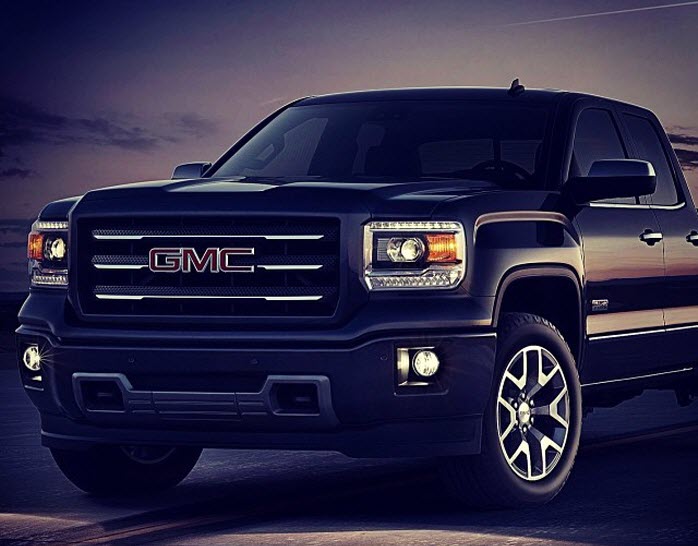 Advanced technology, and the world is manufacturing cars one can't resist. With sleek and handsome looks, elegant interiors complete with luxury and power promising great speed and performance, the world is charmed by the recently launched vehicles. The pickup trucks got a whole new boost with the recent redesigned GMC Sierra 1500. Launched in 2014, this full size pickup truck is one of its kinds with a new level of luxury combined with amazing style and great power. Giving a tough competition to its contemporaries, the all new Sierra 1500 is now not only grabbing eye balls but is also witnessing a great audience and many potential buyers. Although it has quite a resemblance with Chevrolet Silverado, the GMC Sierra 1500 has several new modernized features to show off including the new refreshed look.
Astonishing Tough Exterior
The first thing that catches the eye is the powerful handsome look of this pickup truck. Also the fact that it is built with quite a high strength steel adds to the pros. The outstanding exterior highlights undoubtedly makes it's a winner in its category. Combined with some of the latest practical changes, it can be easily tagged as one of the best launch of the year. Rear of this pickup has a CornerSteps bumper making it easier to access the cargo box. The four standard upper tie-down in this vehicles provides an easy but strong hand for managing any kind of cargo. The exterior is designed with great details which ensure a smoother and safer ride even with heavy payload. Apart from this, it is also equipped with bed mounted LED lights and projector lamps.
Classy And Refined Interiors
The elegant impression of the interiors is something that leaves an imprint for a long time. GMC Sierra 1500 presents a dashing and magnificent interior beyond imagination for a pickup truck. One look at the interior is all that is needed to capture the complete attention. Introducing a whole new standard of comfort and luxury, the space is built up keeping a lot of matters in check. With dual density stylish seat and durable instrument panels, all it promises is a pleasant ridding experience.For reducing the wind and engine sound there is an all new enhanced aerodynamics and valved exhaust system installed in it. With ventilated front seats, Sierra 1500 has room space for five to six people along with better and more legroom in the rear space. Also the rear seats can be flipped up as desired, making room for additional cargo. Further, the interior is well equipped with communications ports and 12V charging outlets.
Engine And Performance
The success of any vehicle is driven by its performance. The GMC Sierra 1500 has scored in this also. With a 5.3-litre V8 engine linked to 6 speeds automatic transmissions, it has 355 HP, EPA 16/22 mpg (city/ highway) and a tow capacity of 11,500 pounds; it is the finest that can be found in any pickup truck. Also there are engine options available with 4.3-litre V6 and 6.2-litre V8 having the capability of pulling 7,200 pounds and 12,000 pounds respectively. The former has 285 HP andEPA 18/12 mpg (city/ highway) while the latter has 420 HP and EPA 15/21 mpg (city/highway,.With the latest advanced technology of Direct Injection and Active Fuel Management, the fuel economy of Sierra 1500 has raised the bar of performance higher. Moreover, the amazing Driver Control Technology and the Coil-Over-Shock-Front Suspension are the new the new features to look out for.
Safety
No danger can be foreseen, in such state it is required to take the best precaution possible. Keeping this in mind the Sierra 1500 has employed many safety features including Driver Alert Technology. The cameras and ultrasonic sensors installed in this pickup truck keeps an eye for all those place where one might forget to give attention while driving. Keeping in my many important points and details, engineers have designed it such a way that the GMC Sierra 1500 became the first of its kind to be enabled with the Forward Collision Alert and Lane Departure Warning system which vibrates the seat to alert the driver. Additionally there is also a subscription of Directions and Connections plan for 6 months trial on most of the models except few. This includes many new features like Emergency Services Link, Automatic Crash Response, Remote Door Lock, etc.
Foremost Technology
The perfect picture of the GMC Sierra is completed by the technological enhancement in it. Apart from USB ports and FM radio, it also has rear view camera with display screen. Further, it has an advance 8" color touch radio along with many highlights like customizable playlist and MyMedia, which not only allows connecting with other media devices but also allows you create your own favorites of songs and albums. Along with all this, there is a rear seat entertainment system.It is set up with many modernized features including Intelligent Brake Assist, Ultrasonic Front and Rear Part Assist, Driver Shift Control, etc.
Pricing
For a pickup truck with such technology, features and looks, the pricing is every bit worth it. Price range of this vehicle is considered to be in the league of Ford F-150 and Ram 1500. The different models are available with varying price range depending on the system and the features, the price can go as high $50,000 in case of a completely enhanced Sierra Denali. The one-cab customary model of the GMC Sierra is quoted to have a price of $25,085, while the other two i.e. the double-cab and crew cab sierra models is priced at $29,110 and $33,210 respectively.
Image Courtesy: Gib Goodrich
This entry was posted in: Buying Cars
Tagged: 2014 gmc sierra 1500, GMC sierra 1500 features, GMC sierra 1500 price, GMC sierra 1500 safety, pickup truck
---
---