Four Tech Ways To Pick Up The Right Car Audio System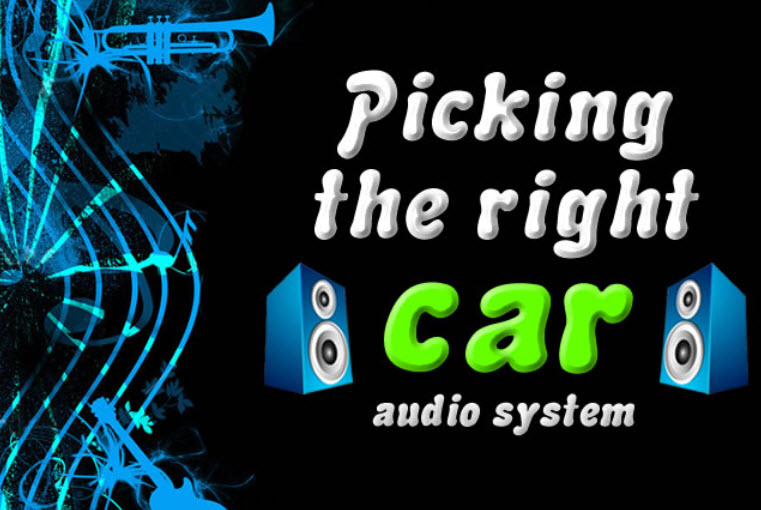 Car stereos overs the years have undergone new changes and have become flashier. Now days there are numbers of options with wide range of features and functions available in the market for selection. But picking the right car audio system is not only about checking out the speaker, amplifiers and head units, but it is a lot more which includes various aspects. Most of the people in hurry of buying the best, forget to look in to the right things that are needed to make the car audio system a better stereo. Below are four things one must look into while picking up the right car audio system.
1. Check on the High Definition (HD) radio
The latest in the car audio market, most of people are now demanding a car stereo with an in-built HD radio tuner. HD radio is the new digital radio technology, the digital signals of which offer higher audio fidelity. Unlike a standard FM and AM radio, the inbuilt HD radio tuner in car audio system has many benefits including access to multiple radio stations on the same frequency with superior sound quality. Also receivers offering Digital Traffic keeps you updated to the latest traffic and weather reports. So look for HD radio in your new car stereo.
2. Bluetooth – The new wireless in the audio system
The Bluetooth facility in the car audio system is another growing trend whose wireless communication brings out various new functions. The recent stereos in the new cars are Bluetooth enabled, if it is not, one can go for the alternative of picking up the Bluetooth car kit. The presence of an inbuilt Bluetooth in the stereo provides hands free calling along with full phone control. Beside that it also offers audio streaming from a Bluetooth enabled device. Picking up a car audio system with Bluetooth and pairing it with your phone will open new possibilities leading to more use of your stereo in a new way.
3. Take a break of CD's in stereo, try mechless
The CD replaced the cassettes in the audio system and now we have mechless- audio system without a CD player. Digital media receiver also known as "Mechless" supports inputs like USB port and SD card slots instead of CD's. And this allows you to create a disc free music library of your own.Low on cost, this type of car stereos offers the best of radio along with allowing you to collaborate with your i Phones and i Pods. If you are going for mechless make sure that it has HD radio for the best audio quality and static free signal.
4. Know your Expandability options
Most of the time people just dash into picking up a car audio system without considering the expandability options. A car stereo has various possibility of expansion; keep that in mind while making a selection. Among the several options available in expansion, one can connect electronic gadgets like TV monitor, media player etc. to the audio system's audio and video outputs and inputs.
This entry was posted in: Car Tips
Tagged: buy car audio system guide, car audio system basics, choosing car stereo speakers, choosing the right car audio system, complete car audio system, features car audio system
---
---