The 2016 Ford Mustang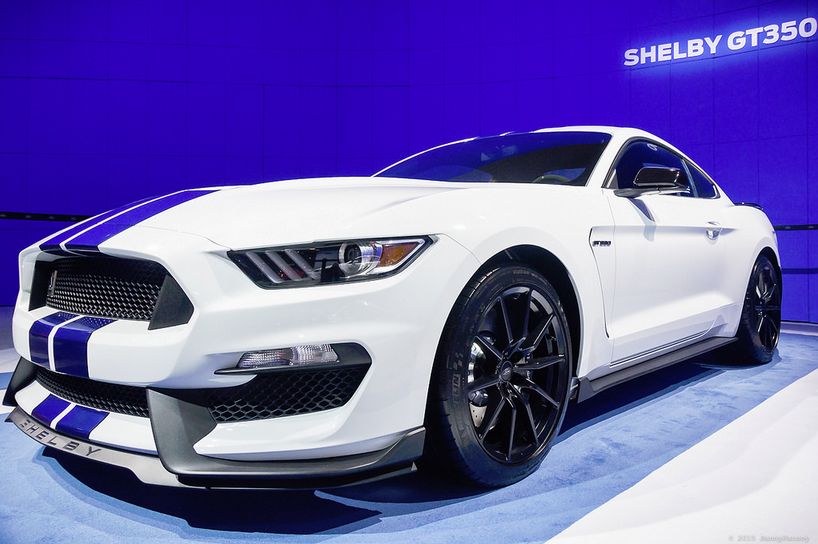 The Ford Mustang is one of the most iconic American automobiles. It has enjoyed huge popularity over the years. The Mustang is considered to be the pioneer of the "pony class" of automobiles – the class of cars with short rear decks and sports-car like coupes with long hoods. It went on to inspire designs of many other pony-class automobiles from various different automobile manufacturers.
And now, after the success of the 2014 and 2015 versions, Ford Mustang is back with the new improved 2016 version. After receiving negative feedback for the sixth generation, this time Ford has focused a lot on the exteriors and the overall appearance of the Mustang. Decked up with a v6 turbo engine and 6 speed manual transmission, the 2016 Ford Mustang delivers a maximum horse power of 435 hp and 6500 rpm.
Ford has also updated the interiors of the Mustang too. It is being said that the new improved 2016 Ford Mustang will come with new technology premiums while also including the rocking and rolling features that the 19060s original model of the Ford Mustang used to offer. With this, the car world is going to see the retro and the metro come together in an new improved version of the 2016 Ford Mustang.
The 2016 Ford Mustang is expected to be priced at around $24500. With this price range, it would be competing directly with the 2016 Shelby GT350. Reports also say that Ford might introduce two packages.
Well, when Retro meets Metro in the all new improved 2016 Ford Mustang the car world will sure shake. The question is will the new 2016 Mustang enjoy the same popularity as it originally used to in the 60s or will it remain to be the baby boomers' fantasy and not be as popular with the modern new generation?
Image courtesy: Dan G
This entry was posted in: Buying Cars, Car News
Tagged: 2016, ford, ford mustang, mustang, new version
---
---