5 Car Cleaning Tips For Summer Road Trips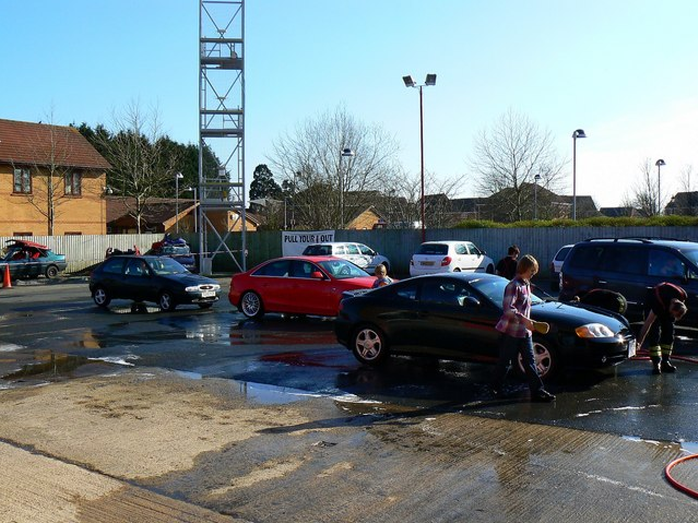 Summer road are more interesting and exciting then it generally sounds. After the winters and the snow, people are all geared up for the road trips in summer. And so everyone looking forward to these trips has started getting their car cleaned and ready for the exciting summer days. While a number of people give their car to detailing shop for a clean sparkling look, it is not exactly in everyone's budget. But not to worry, you can get the car sparkling clean yourself by following the below mentioned tips. Follow these tips and get your car completely washed and ready for the summer road trips.
Beginning with the interiors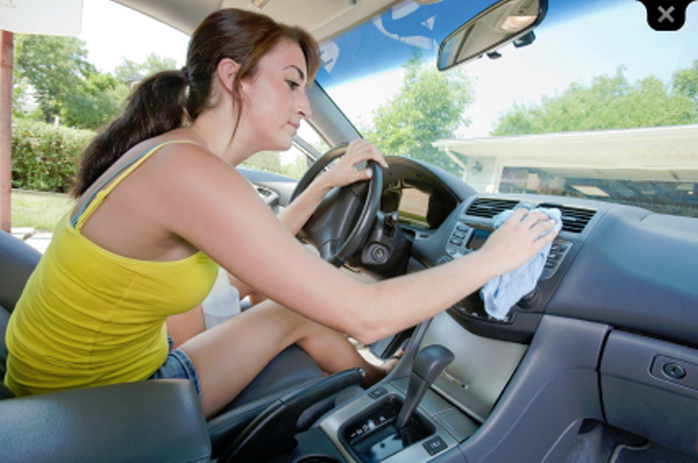 A car with dust inside out doesn't create the right picture for the summer road trips. Begin with cleaning the interiors.Never use water or soap to clean anything inside except the mats. Pull out the mats and wash them properly so that all the dirt is cleared away, and then let it dry. Put the mats inside only after it is completely dry. Now vacuum the inside. In absence of car vacuum, you can always opt for your home vacuum cleaner.
Washing the exterior
The most interesting and fun part is cleaning and washing the exteriors. Don't use soap water directly in the beginning. First wash your car with plain water to clear off the dust and dirt, and then use soap water and sponges for scrubbing and cleaning it. Ensure that your car windows are properly rolled up so that water does not reach the interiors. Also it is advised to wash car in a shaded cool place to avoid the soapy water getting absorbed quickly due to sunlight and creating unwanted water patches.
Cleaning window glass
Who wouldn't love a sparkling car with clean windows? Compared to other things, cleaning windows requires more attention and also remember that they should be cleaned last. Use a good quality glass cleaner for cleaning the windows, windshield and the rear-view mirrors. The bird popping or the debris sometimes is a little tough to clear off. Generally towels are used to clean them but you can also use newspapers. In case of towels, ensure that you use a good quality one. Wipe clean the entire window surface by cleaning it in circular motion.
The dirt off the tires
It is not an easy task to get off all the dirt and grime from the tires. Use another bucket of soap water to clean them. Also instead of sponges or towels, use a brush for cleaning the tires. First wash it up with soap water, and then spray tire cleaner and brush off all the dirt. You would find many tires cleaner in form of either spray or cream in the market. Now after that, dry the tires with a cloth and apply wax. The wax will not only give a good neat shiny look but will also protect the tires from dust and UV lights.
Door sills, license plate and air filters
People generally forget to concentrate on these small things. The door sills might not seem so important but cleaning them will add to the thorough effort of keeping your car properly clean. Also rub off and clean the dust from your license plate as a car with a dusty unclean license plate does not look good. Now that your car is all cleaned and washed, and is sparkling, it is time to install car air filters. The air filters will not only keep any bad odor out but it will also remove pollen and mold spore, keeping the interiors fresh.
Image Courtesy: cefacemimi.ro, geograph.org.uk
Car Cleaning Tips (Infographic)

This entry was posted in: Car Maintenance, Inforgraphics
Tagged: best car cleaning tips, car cleaning, car exterior cleaning tips, car interior cleaning, summer road trips
---
---